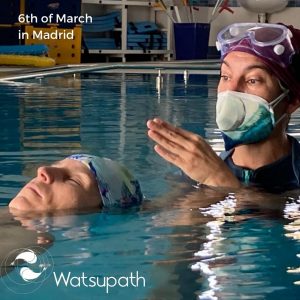 Study Groups
Practice among Watsu® students, supervisions, Practitioner sessions and free practice given to non-students.
Courses
Students expand their repertiore of basic aquatic moves, apply Shiatsu principals and practice into the waterwork. Students will learn to become more attuned to the client's movement and explore this in the context of an aquatic session.
Courses
Students apply all they have experienced and learned to a simple form that connects all the major positions of Watsu with long, graceful flowing transitions.
Courses
The blend of this course offers an overall experience of "spontaneous adaptation" and to new positions that can lead you into a gateway of "Free Flow".
Subscribe to our newsletter and keep updated