Workshops
You can learn or deepen your practice of immersion and synchronization of breathing with basic movement
Study Groups
Prácticas libres, sesiones supervisadas y sesiones profesionales en Donosti- San Sebastian
Courses
Students expand their repertiore of basic aquatic moves, apply Shiatsu principals and practice into the waterwork. Students will learn to become more attuned to the client's movement and explore this in the context of an aquatic session.
Study Groups
Workshop with Sophie Costes, practice meeting and studygroup.
Practice among Watsu® students, Practitioner sessions and free practice given to non-students.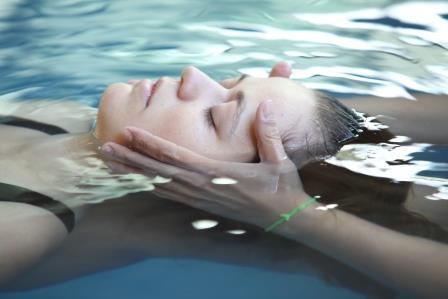 Courses
Discover how to integrate Sutherland's technique for identifying lesions into the CranioSacral Therapy Protocol.
Courses
In this workshop you'll learn gentle techniques to normalize the craniosacral system and allow the body to self-correct. By unraveling pain and dysfunction at the source, you'll naturally help eliminate stress, strengthen resistance to disease, and enhance health in every dimension.
Subscribe to our newsletter and keep updated