Taught by Sophie Costes. Collaborator: Cristina Arcos.
8 – 12 June 2022 at the Hotel Muntanya Spa**** del Cerdanya ecoResort in Prullans, Lleida (Spain).
Five days of training retreat "WATERNESS Journey ™" and somatic proposals with aquatic and underwater technique: Waterness JourneyTM (50 hours) and somatic work including silent watlks, sound bathing, free movement and Yoga.
(50 hours credit hours with Watsupath™ Training Institute https://watsupath.com and the Worldwide Aquatic Bodywork Association http://watsu.com for the professional training in Watsu®)
At the foot of the Pyrenees, in the Catalan EcoResort Cerdanya, we will enjoy a unique retreat with the complete Waternesy ™ training. We will have the opportunity to work on the underwater technique in a large warm water indoor pool together with attractive somatic proposals that incorporate the interaction of the elements Earth and Air, to the work in Water.
¿What is Waterness Journey ™?
Waterness Journey™ is an underwater modality that offers unique massage technique and teaching in three dimensions, with the possibility of flow and interaction for the receiver. It allows students to gain confidence and achieve the necessary tools with a pro-active receiver, in professional sessions.
Inside our bubble in the middle of nature, we will practice gentle asanas and concentration exercises (meditation, breathing…) in order to expand the presence in each proposal of the day.
Stretching the body, re-uniting with nature, listening to its sound and vibration, becoming aware of the elements both outside and inside, improves balance to the nervous system. These qualities are necessary for self-regulation when exchanging and learning all day in water. Somatic work will facilitate the understanding of the qualities of the element water and properties of earth and air, with a playful approach.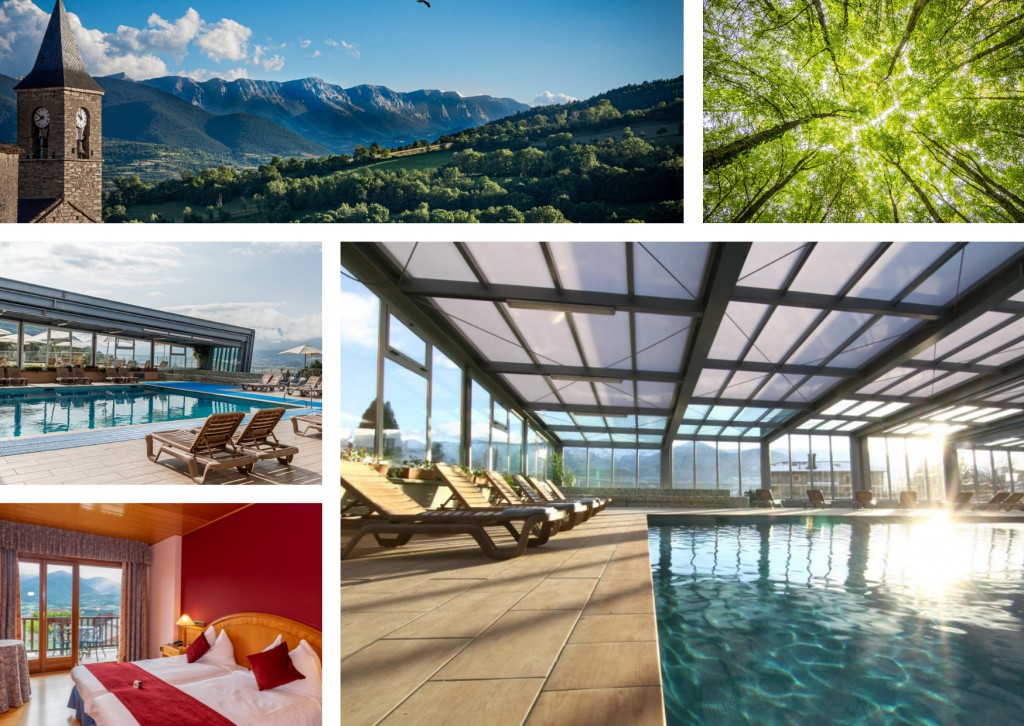 620.00€Add to basket
TRAINING-RETREAT CONTENTS

EARTH ELEMENT :

– Proposal of Yoga Asanas practice, breathing.

– Somatic practice spaces dedicated to exploring improvisation and self-understanding in groups and individually.

– Somatic work on land to be transferred to work in water.

– Body practices to improve grounding, stability and movement from the CORE, to move fluidly and support the receiver in the water. – Forest and sound baths.

WATER ELEMENT :

– Synchronisation of breathing and movement for immersion.

– Movements involving compression, expansion at the surface and underwater (inversions, movements with changes in direction, centripetal and centrifugal movements).

– Understanding of different forces for the application of acceleration and deceleration qualities.

– Practice of massage, deep stretching, release points and mobilisation with 360° spherical access.

– Functional supports to create safe hold for the receiver with a healthy posture for the giver.

– Waterness creates a space of understanding and facilitation of spontaneous movement and interaction between giver and receiver as play partners.

– Practice time and practice spaces dedicated to exploring improvisation in water.
QUALIFICATIONS

You will receive a Certificate issued by Watsupath™ Training Institute, unique training institute credited in Spain by W.A.B.A. Wolrdwide Aquatic Bodywork Association to teach Watsu®.

This course has no pre-requisites. The course will be taught in English and Spanish.
PRE-REQUISITES

This course has no pre-requisites. The course will be taught in English and Spanish.
WHEN

Commencing on Wednesday, the 8th of Juny 2022 at 8:00.
Closing on Sunday, 12nd of Juny 2022 at 15:00 H.

It is recommended that you arrive the day before so that you can start the training the next day rested and focused. If you need to, you can also arrive on the day of the course, at least half an hour before the start, to complete registration and familiarise yourself with the facilities. The detailed timetable will be communicated on the first day of the retreat (approximately every day from 8:00 to 20:00.

We will need every single hour of the class, so please do your best to arrive in time and organize your travel back home in such a way that you won't need to leave before the end of class. Any hour missed during the class must be recovered with individual supervisions.
REGISTRATIONS

Registration fee is 620 Euros. See below for discounts and reductions.

The registration fee includes all tuition fees, learning materials and the assistance during class hours. It does not however include travel expenses, food and lodging costs, or the use of all class related facilities (See the following paragraph Facility Cost).

Registrations will be accepted on a first come – first served basis. The registrations will be valid only upon completion of the Registration Form and online deposit.
REDUCTIONS

Early bird discount:  Students completing their registration through the payment getaway before the 7th of March 2022 will get 15% discount. Not cumulative with other discounts.. Coupon: WJLleida

Auditor discount: Students that have attended this class before will get a 30% discount of the total ourse fee. Not cumulative with other discounts. Coupon: AuditorWJ
COURSE VENUE, MEALS and ACCOMMODATION

Hotel Muntanya Spa**** del Cerdanya ecoResort

Prullans, LLeida (España).

https://www.cerdanyaecoresort.com/

Cerdanya ecoResort

Prullans, the heart of the Cerdanya, the great valley of the Pyrenees, is a charming village located between La Seu d'Urgell and Puigcerdá.

The Hotel has double and single rooms, in case you decide to attend with a family member or friend, all of them outdoors, indoor heated swimming pool, multipurpose room and numerous corners in the garden and the mountain where you can find your space.

The participation fee includes:

– accommodation in double rooms in a 4* Hotel from the night of 7 June (5 nights)

– full pension (breakfast, lunch and dinner)

– use of the swimming pool

– use of the polyvalent room and other spaces

– tourist taxes

518€ per person. This amount must be paid by bank transfer at least one month before the start of the retreat; please ask us about the possibility of paying in parts.

The single room has a supplement of 27€/person and night.

Check-in to the hotel is on Tuesday 7 June from 15:00 onwards.

Menu

At Cerdanya ecoResort they favour organic, healthy and local agriculture. They cultivate their own vegetable plots and treasure and respect traditional gastronomy. Gluten-free and vegetarian food available.

Let us know if you have special needs and preferences.

We are responsible of the logistics of the class, and always happy to help you. It is your responsibility to find your tickets and transport.



HOW TO GET THERE:

Hotel Muntanya Spa**** del Cerdanya ecoResort

Prullans, LLeida (España).

C/ Puig, 4 – 25727 – Prullans de Cerdanya

GPS: Latitud: 42º22'43"N Longitud: 1º44'16"E

https://g.page/CerdanyaEcoResort?share

Three axes structure the arrivals from the Pyrenean Axis (N-260), the Llobregat axis through the Cadí tunnel (E-9 or C-16) and the C-14 that goes from Lleida to Andorra.

From the north, you can get there on the E-9 (Paris-Toulouse-Puymorens-Puigcerdá Tunnel) or the N-116 (Narbonne-Perpignan-Mont-Louis-Puigcerdá). It is also possible to take the train to Puigcerdá from Barcelona, Toulouse and Perpignan.

The hotel car parking has a charging point for electric cars.
FOR FURTHER INFORMATION, PLEASE CONTACT:
Watsupath™ Training Institute
Cristina Arcos Trancho
Cellular: +34.667.437.941
E-mail: info@watsupath.com